Upcoming Events
Pilates with Props
Bringing together her diverse training to bring you a class that will enhance your current workout, while finding your inner dancer.
CoreBody Pilates and Yoga
3120 Highland Blvd
North Vancouver
Tuesday 8-9pm (11 classes)
Friday 9-10am (11 classes)
$18/class pre registered
$20/class prorated half session
$22/class per drop in
Pre Register: Call or Email
778-317-6058
BREATHE. MOVE. UNLEASH.
THE CONSCIOUS GODDESS FESTIVAL
A Festival of Workshops, Speakers, Music & Heart!
THE FESTIVAL VISION
In a sacred space we come to gather 
In openness and celebration, to gift and receive 
From my heart to your heart, your heart to Her heart, Her heart to their hearts 
All in One
Come, Unity 
We are glorious, and Many 
Diverse as the spectrum of colour in the rainbow 
Seen, and unseen 
Always Present 
A gift from the Universe to the Earth 
We set sacred fire with every step 
Honouring those who have gone before and those who come after 
Taking our unique place in the dance 
We connect. We grow. We celebrate. 
We heal. We love. We uplift. 
We 
Are the many faces of the Goddess 
Weaving light amongst all creation.
YUMMIE MUMMIES
I have been looking forward to having my baby girl, now that she is here I am so excited to be a part of the Momma Community. I would love to share my experience in teaching pre and postnatal classes with the mommas and mommas to be.
What is Yummy Mummies?
Mom and baby Pilates/yoga/dance class for you and your babe! We get the muscles and body parts that are over worked and over used while breast feeding, carrying, and bending over for baby. We get back into our centers. AKA pelvic floor strengthening and toning that core to stabilize the spine. Dance it out with our babes as they love music and the songs you sing to them. $20/drop in class. $16/class pre registered.
This class will combine:
Pilates, Dance, Yoga, Stretching, Toning, Baby Massage, and Play. And the space to ask questions, share stories, laugh and be momma's with a physical twist.
Thursdays: 1-2pm at Jumping Bean Kids, North Vancouver
Register: Call or Email
778-317-6058
BREATH. MOVE. UNLEASH.
PILATES
Focusing on challenging the core stability and balance, as well as muscular strength emphasizing the inner/outer thigh muscles, internal and external rotators with the use of floor resistance, Karen has created a unique class format combining her diverse dance training in Ballet, Modern, Contemporary, Jazz, Simonson technique, floor barre with her Pilates training.
Please contact me for more details:
Fridays  8:30-9:30am, 714 20th Street, West Vancouver
SUMMER DANCE AT SHADBOLT CENTRE FOR PERFORMING ARTS
Why do you think we smile so much when we dance it out? LOL
My dance classes on Mondays and Fridays have been saying this for YEARS!!!! You do not need to be a professional dancer to "dance." We meet every week for the last OMG so many years now!!!!!! I can honestly tell you as these beautiful dancers' teacher and fellow dancer, I have watched them maintain and gain so much that has a tendency to get lost when we stop doing what makes us happy, and when we stop using what we GOT. So. . . . . long story short. . . . It is a proven fact BUT we have known it for years. Gain happiness, zen, flexibility, strength, brain power, family and self love!!!!!! Come DANCE IT OUT with us. 
Dance classes will be as follows:                                                                                                                             June 20, 2016                                                                                                                                                             6 week Summer Session                                                                                                                                        Mondays 7:15-9:00pm                                                                                                                                     Fridays 1045am-1230pm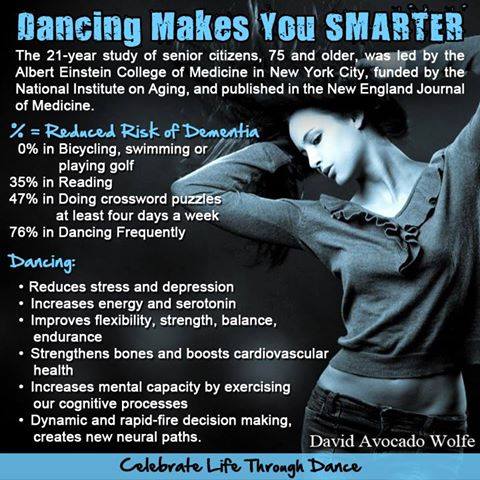 International Woman's Day is coming.
March 8th,  we will come together for the fourth year in a row to celebrate women.    This day we also come together and RISE!!! ONE BILLION RISING!!!!! Coming together to show our passion for putting a stop to violence against women.  We will dance this one out, flash mob this out, and RISE!!!